News
Our easy read Trustees' Report for 2018-2019 tells you what we have been up to.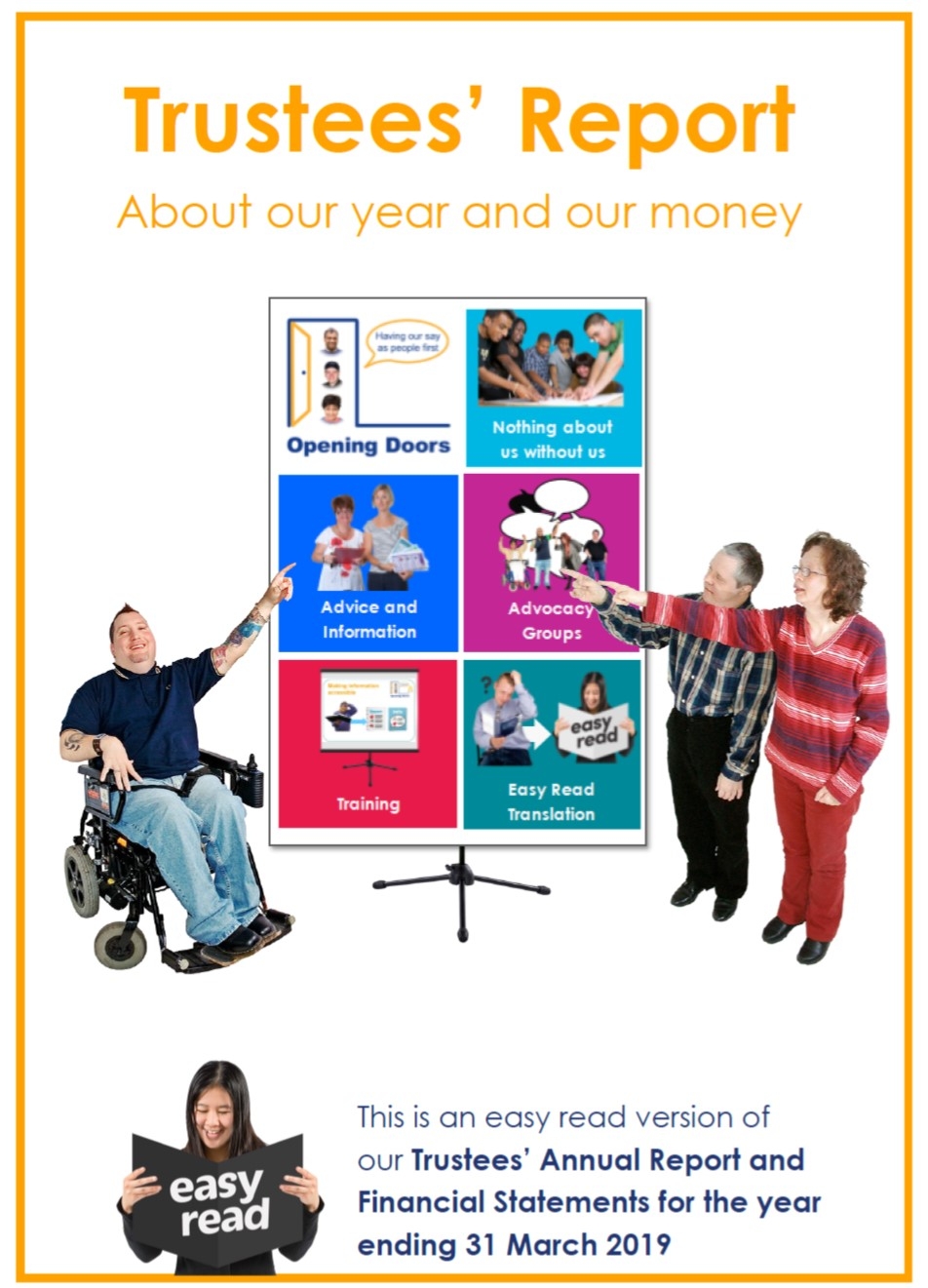 Making Information Easy Read Training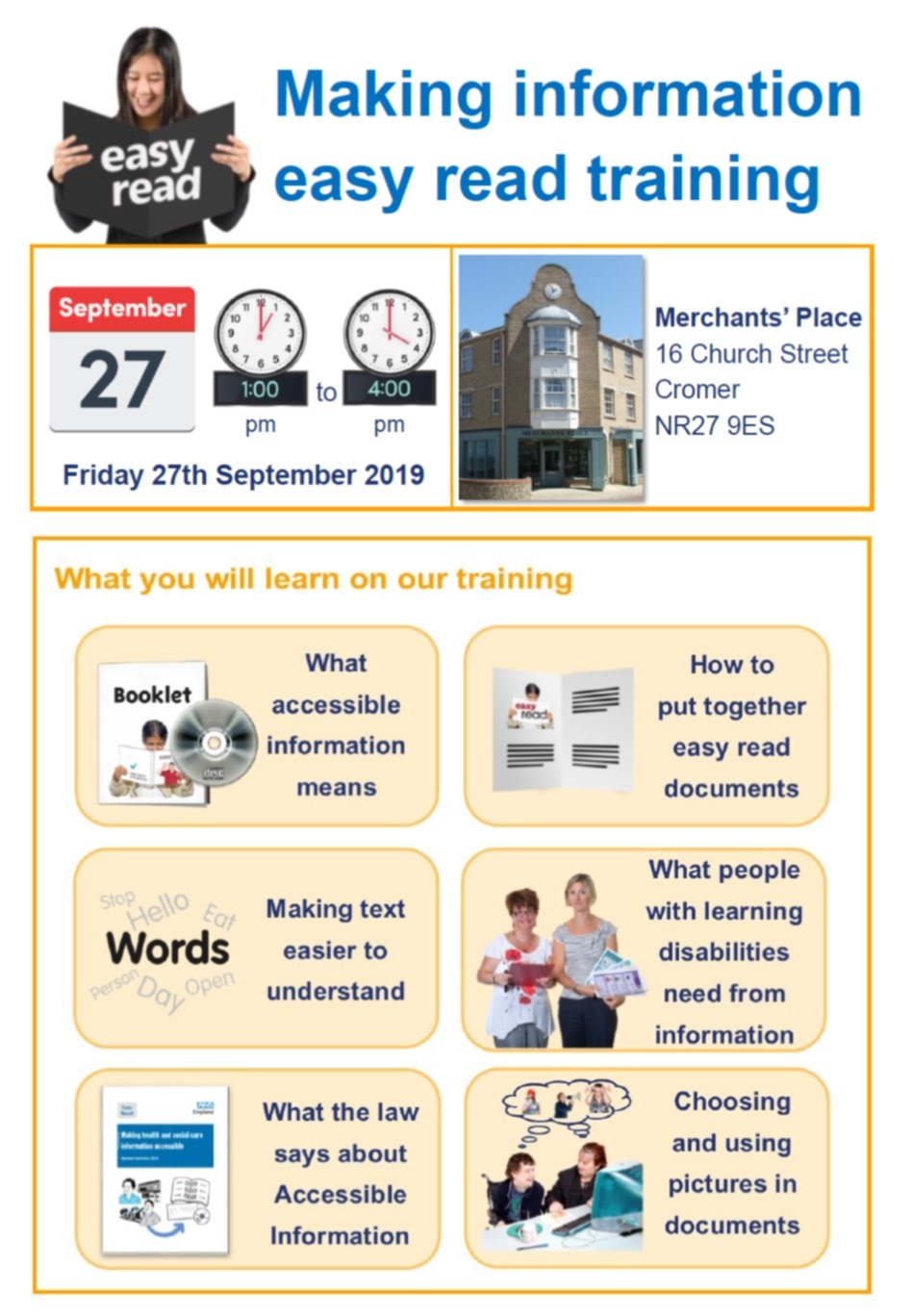 This newsletter will show things you could join in with in East Norfolk.
If you would like a paper copy please give us a call at the office.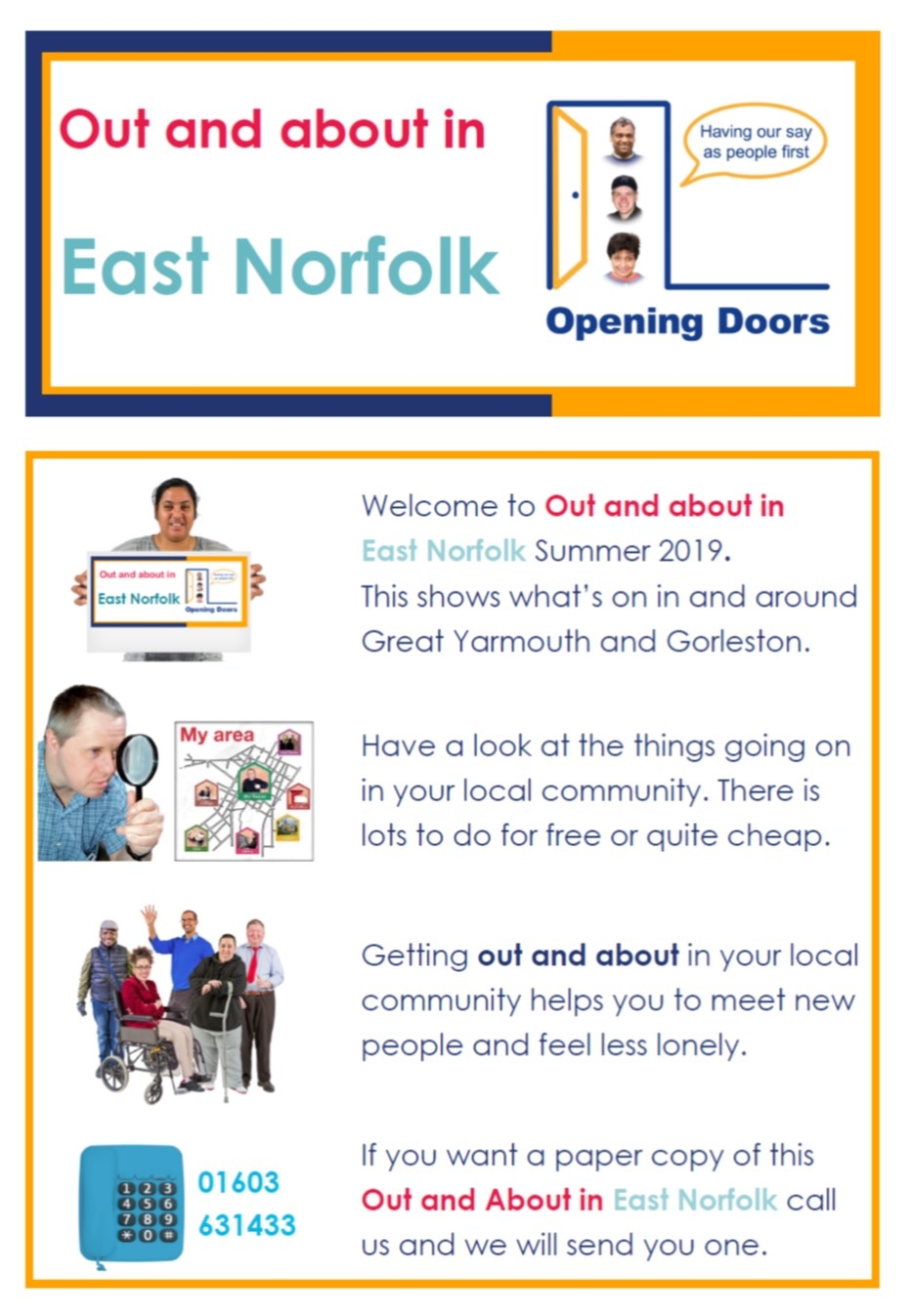 Information about Loan Sharks and how to report them.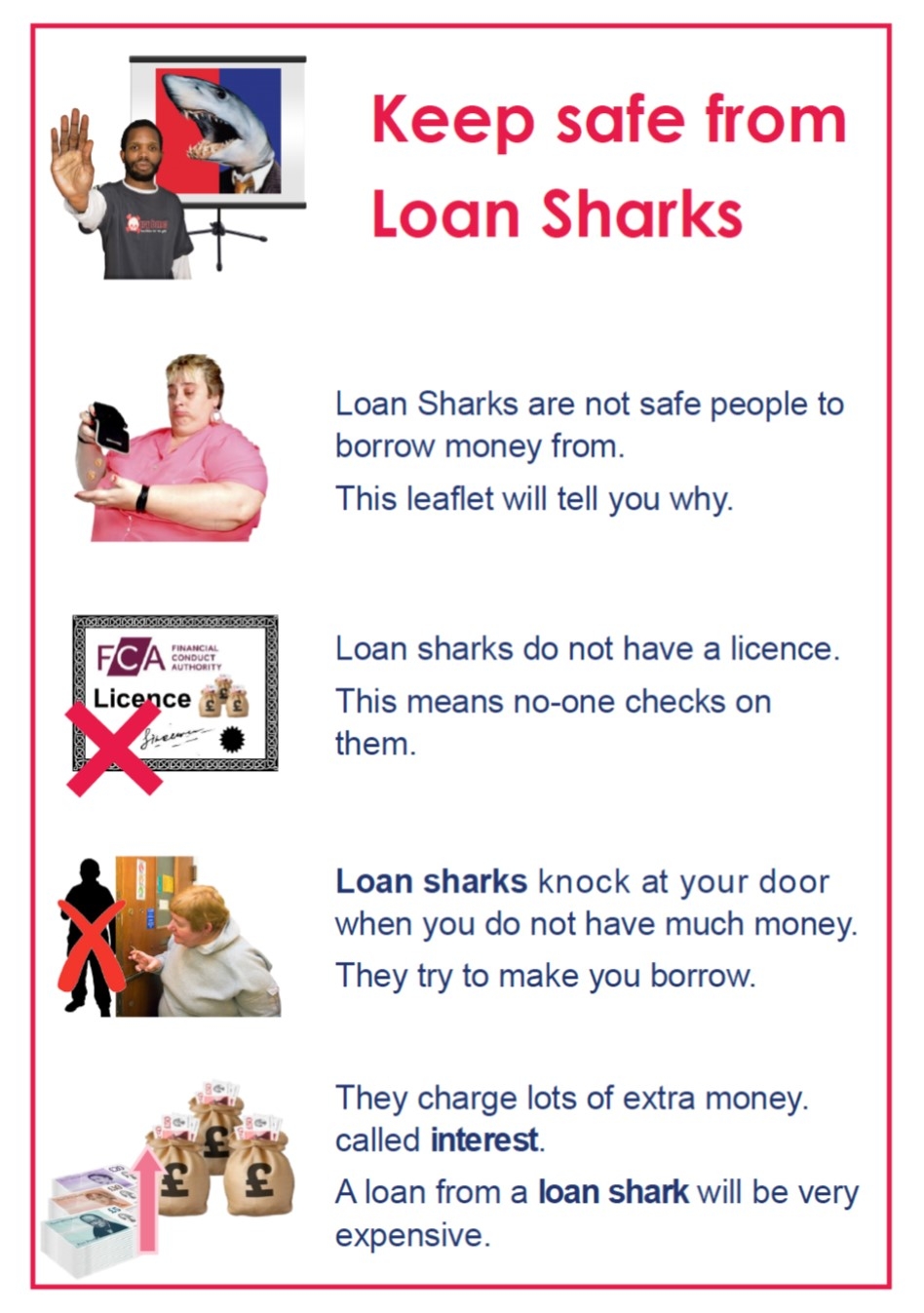 My Winter Plan
A easy read workbook to help you plan ahead to stay well this winter.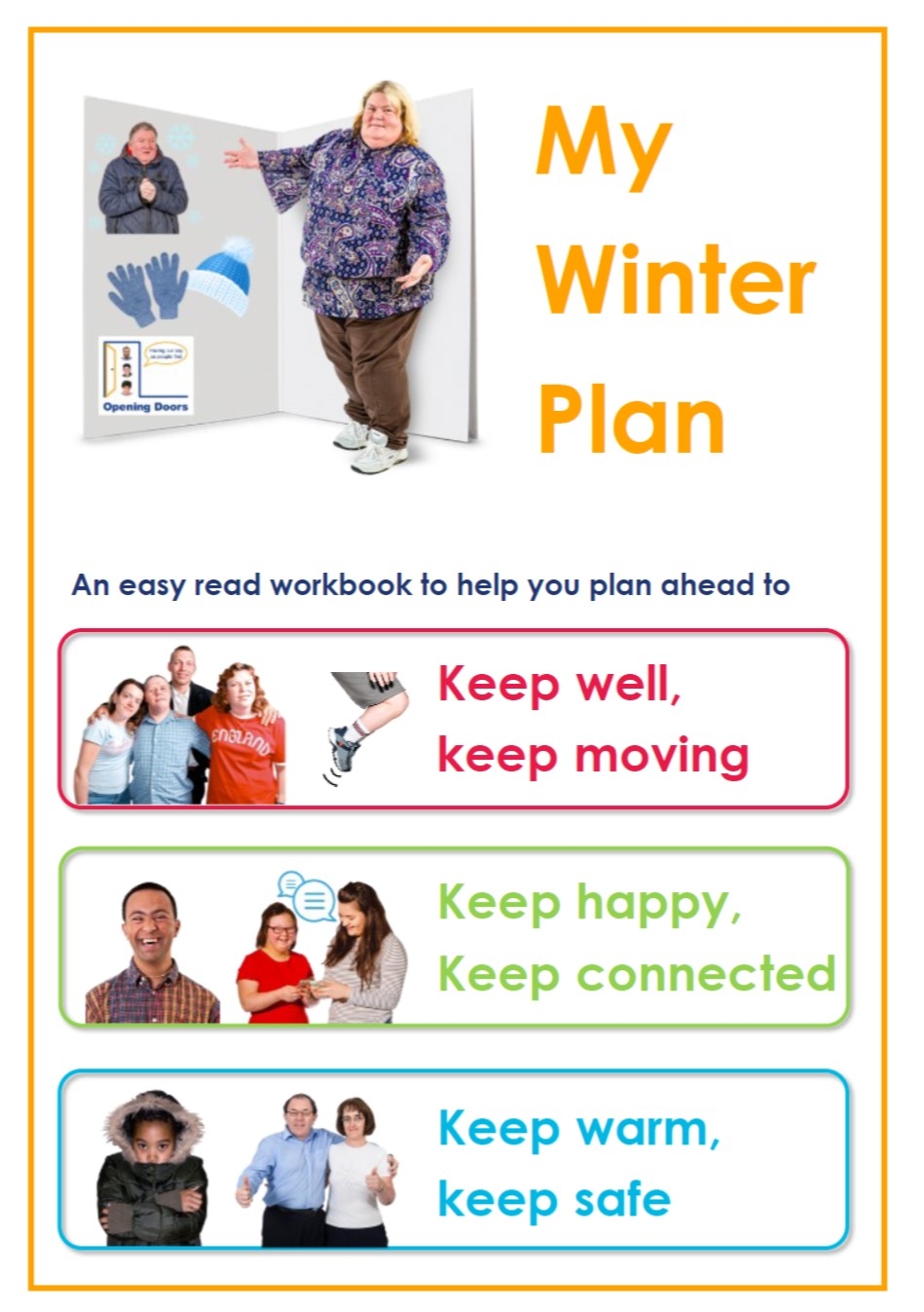 Our Own Voices
December 2018

This is our Big Plan for Opening Doors. Some places call this a strategic plan.
We are really proud to share our aims for the next three years.
Thank you for reading our plan.